Start Your Own Facebook Advertising Agency Today
Get The Most Out Of Facebook Ads With This 7-In-1 Solution!
Commercial & Agency License
Start An Advertising Agency Easily With AdPlify
Make Any Business More Profitable By Lowering Ad Costs and Getting Higher Conversions From Facebook Ads.
Grab Your Special One-Time Adplify Deal

Commercial And Agency Rights Included
7-In-1 SAAS Makes It Much Easier To Succeed With Facebook Advertising

Track Your

Competitors' Ads

Adplify is not just another ad library that gives you a limited collection of ads that you can't really use.

The AdPlify Ad watcher lets you live-track anyone who you want to track.

Stay ahead of the trends by knowing what your competition or favorite marketer is up to today.
Turn Boring Ads Into Killer,

Eye-Catching Ads

Have you seen how some Facebook ads use emojis and really pop out?

AdPlify's ad decorator lets you create highly noticeable ads in minutes. Click-Click, done!

Make your ads pop out and grab your customer's attention, because ads must be appealing.
Discover Hidden

Interests & Audiences

There are tens of thousands of audiences that are never shown in the audience finder of Facebook's Ad Manager.

These are perfect audiences that only few are exploiting. They're ready for you to run your ads and profit from.

Get cheaper clicks, better conversions and customers that aren't targeted all the time already.
Build An Audience With

Perfect Buyers

Facebook retargeting works, but you can boost your conversions 300% if you use Behavioral retargeting.

AdPlify brings you super retargeting that lets you reach out specifically to the most engaged customers.

Find & target your super-customers, people who will buy fast and more.
Discover Pages With

Your Perfect Audiences

Are you ready to benefit from the hard work done by your competitors already?

The Page-targeter lets you discover hidden audiences owned by the massive fan pages in any niche. Just take their audience and their customers and retarget them.

Power your sales with the hard-work done by your competition, hence shortening your way to success.
Calculate Your Facebook Ads RoI

Without Advertising

AI based RoI calculator helps you understand how much money you will make from your spend without having to actually spend it on Facebook.

This easy to use Calculator will help you calibrate your ad spend to generate the maximum RoI (Return on Investment).

Get a higher profit from every dollar you spend on Facebook. Because of that, you can advertise more.
Auto-build
Your Retargeting List From Your Email List
Imagine how many more sales would you make if as soon as a lead signed up to your list, he/she was also retargeted on Facebook?
Strike the iron while it is hot.
No need to tediously export autoresponder lists and import them into Facebook. It happens continuously and automatically.
Target your customers on multiple platforms and make them convert faster.
Grab Your Special One-Time Adplify Deal
And Get The Most Out Of Facebook Ads
The Perfect Way To Get The Most Out Of Facebook Ads

You can get a profit from AdPlify without spending hundreds of dollars on ads. Yes, you won't have to design or run a single Facebook ad and you can still make a profit today!
Hard to believe? It's true.
You could be driving sales in the next 24 hours. Banking big and giving your customers a really powerful, fresh solution to the problems that they face every day.
Bring the AdPlify solution to other people.
Your marketer friends NEED AdPlify. They need Ads that convert. They need more traffic, and they need to make the maximum RoI from the ads they run.
AdPlify is the ultimate toolset for Facebook Advertisers that has everything needed to finally make Facebook ads profitable no matter what niche they are in.
You've bought it. You love it and now you can sell it and earn with it. Not just once, but month-after-crazy-month.
AdPlify: The Combined Power Of 7 Popular SAAS Tools For Better Facebook Ads RoI

Track anyone on Facebook and see the ads they're using to sell their stuff.
Copy what successful people do to become successful fast.
Track ads from your competitors & gurus.
Always know what ad angles and promotion strategies your market is using.
Get instant notification as soon as your competitor goes live with a new ad.
Create your own ad strategy with perfect knowledge. Beat competition every time.
Discover the latest ad trends and conversion strategies in your market.
Build a library of ads that you care about. No more getting lost in thousands of irrelevant ads.
Reveals everything including headline, pitch, image or video, call to actions & links to the final landing page.
Discover new ideas, angles and trends for your own ads.
Get the best ideas to get the most out of your Facebook ads.
Grab Your Special One-Time Adplify Deal
Hidden Insights & Audiences Finder
Find High-Profit audiences that Facebook's Ad Manager hides from you.
Find the perfect audience for your niche or product.
Find your audience for any country or language.
Build your audience collection in campaigns and implement them in your ads in one go.
Get cheaper clicks and better results with audiences that aren't being over-exploited by the competition.
Discover related audiences and get even more opportunities to run profitable ads.
Conduct more ad experiments to discover your most profitable market.
Grab Your Special One-Time Adplify Deal
Boost your conversions by 300% with Behavioral Retargeting.
Retarget the buying audience.
Retarget perfect customers based on how they behave on your site or landing page.
Identify your best potential customers and get best potential conversions.
Get more clicks, spend less on ads and get more sales and engagement.
Target people on factors like how much time they are on your site, which pages they visit, how much of your page they read and many more factors.
Run A/B tests for your ads and conduct market trials on best customers.
Make higher profits per click. Perfect when you are trying to make high-cost markets profitable.
Grab Your Special One-Time Adplify Deal
Get the audiences & the strategies of the top businesses in any niche.
Your competitor's audience is already warmed up. Target them easily.
Search for any niche and find the top pages in that niche.
Exploit public audiences on large competitor pages by advertising to their followers.
Run ads targeting the audiences of pages and sell to a highly targeted audience.
Discover customer needs and create a perfect offer for your market.
Discover what competition is up to and use their ideas in your ads.
Get content ideas and learn how to make engaging content for your own business.
Get higher click-through rate, conversions and bigger sales numbers for lower ad spend.
Pinpoint the exact people who can be your customers and reach out to them.
You'll make the most out of Facebook ads with precision retargeting.
Grab Your Special One-Time Adplify Deal
Turn every lead into a buyer with instant list-to-Facebook retargeting.
Retarget your existing leads.
Instantly engage every sign-up on Facebook and supercharge conversions.
Improve retention, boost engagement and get lost customers to buy from you.
Promote your funnel upsells, offers and make extra profits per customer. Adplify connects with all leading autoresponders.
Run special offers, time limited promotions and discount codes to fresh list signups.
Follow your customers around and reach them whether it is their mailbox or Facebook.
Get cheaper clicks thanks to your internal audience and save money.
100% Automated. Just connect and forget.
Grab Your Special One-Time Adplify Deal
Make people stop scrolling everytime they see your ad. Make it a scroll-stopper.
Make people notice your ads.
Stand out in the crowded feed and pull your customer in with the eyeballs.
Organize your ad content into sections and highlights easily.
Easy to use tool saves you valuable time.
Finish your ads in minutes.
Get more people to your landing page.
Make even boring copy look engaging, interesting and appealing.
Draw your customer's attention exactly where you want. Make reading your ad a pleasure.
Increases CTR and lowers your ad costs.
Promotes urgency and scarcity to get more traffic.
Grab Your Special One-Time Adplify Deal
Scale your ads profitably without paying first and losing money.
Advertise. Scale up. Earn more.
Save money by analyzing what's the minimum you must spend to get the results you want.
Make projects and scale your ads. See what you will make or lose.
Compare the profitability of different campaigns and find out which will do better if scaled.
Save dozens of hours that you will have to spend in analysis otherwise.
Makes it easy for you to estimate your ad costs and costs for your clients.
Never run a campaign blind again, instead, get the most out of Facebook ads.
Make proper use of the tests you run.
Helps reduce costs and saves money while getting you better results every time.
Powerful algorithm devised to give you credible results.
Grab Your Special One-Time Adplify Deal
Making Sales From Facebook
Doesn't Have To Be A Constant &
Endless Battle

Problem #1:
It's hard to build ads that work.
Making ads that actually get the clicks is so hard. Sure, you may have access to some old ads databases but all of the ads are out of your niche or too old. Nothing is relevant anymore.
Solution:
Track your competition & favorite marketers with AdPlify Page-Ad Watcher & use their ideas that work today.
Problem #2:
Return of investment on retargeting is too low.
Retargeting works, but you're not earning as much money as you used to. Each month the clicks are getting more expensive and sales are falling.
Solution:
Use AdPlify's Behavioral retargeting to fine-tune your retargeting to super-customers, make more sales and get the most out of Facebook ads.
Problem #3:
Everyone is cannibalizing the same audiences.
Facebook Ads manager exposes a limited number of audiences and everyone ends up running their ads to them, driving up ad costs and reducing profits for everyone.
Solution:
Use AdPlify's Hidden Insights & Audience Finder to get audiences that are underexploited and deliver better RoI to you.
Problem #4:
You want to target market leader's audience but you can't.
You can't find what others are doing. There is no way to spot trends, customer desires, or to engage with customers of other players in your market.
Solution:
Use AdPlify's Page Targeter to find big and small pages in your niche and even discover Page audiences that you can run ads to immediately.
AdPlify Opens Up Multiple Opportunities
For You To Tap Today
Commercial And Agency License Included With Your Purchase!

The best way to sell is to solve specific problems of your cusstomers.
Help Other Businesses & Increase Your Profits
Show local businesses what their competitors are up to & get paid for the service
Use the Adplify Insight Explorer to give businesses access to 'Hidden audiences' that can get them more sales
Get paid for market research & finding page audiences for any local using the Adplify Page Targeter
Supercharge the retargeting for other businesses using Adplify Behavioral Retargeting & claim your profits
Help businesses make more sales from their Lists using Adplify Email-list to Audience & take your share
Turn boring ads into killer ads and charge for it
Use Adplify RoI Calculator to project ad-spend vs. profits & charge a consultation fee
These are just a few of the ideas that you can implement to turn Adplify into your own marketing machine. You can do either some of them or all of them. And you can charge anything, a one-time fee or a monthly retainer, from local businesses hungry for the services you can easily do with Adplify.
DISCLAIMER: Results you will get with Adplify – or any other tool for that matter – are completely depending on your approach, hard work and time/effort invested. Adplify is not a magic machine. These do not exist. If you're looking for something like that, please don't buy Adplify. Full disclaimer at the bottom of this page.
AdPlify Gives You The Value of
7 Powerful Facebook SAAS Products
In One Insane Package

There's no doubt that you have seen vendors charging huge amounts for products that do just one of the features of AdPlify. Maybe you have even invested in one in the past.
If you don't get AdPlify today, you would have to pay 7 times over and log-in and log-out all day into different SAAS products to get access to all Adplify features.
AdPlify puts it all together in an awesome low-priced bundle.
Don't Miss The Best Price On AdPlify
We Offer You A Deal No One Else Can
AdPlify ELITE One-Time
Commercial And Agency Rights Included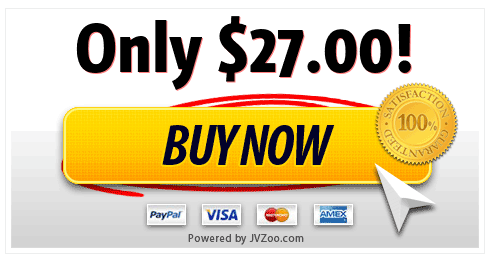 Watch up to 5 Competitors
Target Up to 10 Pages
Connect Up To 10 Lists
Behavioral targeting for 5 pages
Do 20 audience searches per day
Calculate RoI for 5 campaigns daily
Need more? Take this one-time deal and look at the next page!
Satisfaction Guarantee
We know making up your mind can be tough, especially with a new technology that you haven't experienced before. But since we really want you to see the advantages first-hand, we are prepared to bear the risk.
When you buy AdPlify today, you'll have full 7 days to test everything. If you don't like what it does for your business, you just send us a support request at support(@)vplsoft.com, and you'll get your tiny investment refunded asap.
Please note that refunding will cancel your subscription immediately and your access to AdPlify will be revoked.
When you grab your Adplify account now, you'll also get these
SPECIAL BONUSES (value: $375)
Bonus #1
List Building On Steroids
Learn how to build a HUGE list fast.
Discover how to double your commissions with a simple strategy.
And much more…
Value: $97
Bonus #2
Crazy Traffic Explosion
Learn how to get free traffic to your offer/website.
Drive free clicks daily to any link you want.
Easy loophole to exploit.
And much more…
Value: $37
Bonus #3
10k Story Telling Formula
The blueprint to profits with storytelling.
Why storytelling is the one skill you need to master to never go hungry again.
And much more…
Value: $97
Bonus #4
CPA Income Crusher
Powerful method that can generate multiple streams of income and paydays.
The easiest way to earn with CPA.
And much more…
Value: $97
Bonus #5
Launch Jacking Formula
Get traffic and sales for free by using "launch jacking".
Hijack your way to success.
This is the only way to make affiliate sales wothout a list, product or connections…that actually works.
And much more…
Value: $47
Don't Miss The Opportunity To Grab Your Special One-Time Adplify Deal
Notice: this site is not a part of Google, the Facebook Website, or Facebook Inc..
This site is not endorsed by Google or Facebook in any way. Facebook is a Trademark of Facebook inc.
Disclaimer: Every effort has been made to accurately represent the product(s) sold through this website as well as their potential. Any claims made or examples given are believed to be accurate, however, should not be relied on in any way in making a decision whether or not to purchase. Any testimonials and examples used are exceptional results, don't apply to the average purchaser and are not intended to represent or guarantee that anyone will achieve the same or similar results. Each individual's success depends on his or her background, dedication, desire and motivation as well as other factors not always known and sometimes beyond control. There is no guarantee you will duplicate the results stated here. You recognize any business endeavor has inherent risk for loss of capital. We cannot force you to take action, therefore we cannot promise you success. We do NOT believe in get rich quick programs. We believe in hard work, adding value and dedication to reach your goals. It's a fact that one that does not take action will see no results whatsoever. We don't make any guarantees about your own results because we don't know you and any results are strictly based on your decisions. Please check the content thoroughly and decide that you are commited to taking action. If not then please leave this page and do not purchase.
This product does not guarantee income or success, and examples of the product owner's and other person's results do not represent an indication of future success or earnings.
 Notice: this site is not a part of Google, the Facebook Website, or Facebook Inc.. This site is not endorsed by Google or Facebook in any way. Facebook is a Trademark of Facebook inc.
This product does not guarantee income or success, and examples of the product owner's and other person's results do not represent an indication of future success or earnings. It is always dependant on your own action and work you're willing to do.